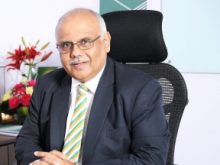 Completing 9 years in the industry this month, Spoton Logistics has recorded close to 5-fold growth, from clocking Rs180 crore in revenue in 2012 to greater than Rs1000 crore run rate over the past nine years. Started off as a niche surface express logistics company, today Spoton offers an entire gamut of services comprising Express (Air / Surface / Multimodal), 3PL and Service Parts Logistics to over 5,500 customers in India. Commenting on the strong growth of the company, Abhik Mitra, MD and CEO, Spoton Logistics, says, "We take pride in this journey of 9 significant years establishing Spoton Logistics as one of the most preferred and premier logistics companies in India. We remain humble and totally focused on continuously improving service levels to our customers across all our line of business. Backed by a team of vision-oriented people, who execute to perfection through excellent teamwork and accurately engineered network, and our focus on people, technology, engineering and data, we are committed to achieving greater heights as we head towards completing a decade in the industry.
The company's growth is backed by continuous innovation and automation in its 38+ logistics hubs and greater than 350 service centres across the country. Spoton Logistics continues to invest in technology & automation such as last-mile delivery management, dynamic and interactive Chatbot, and IoT. Besides, it is investing in mechanization to improve human productivity in the operating units including investments in Cross Belt Sorter Conveyor System, BoPT, and Flexible Conveyors. Spoton has also invested in Artificial Intelligence based Video Analytics and Network Management.
In a major milestone, Spoton acquired a majority stake in Raag Technologies and Services in December 2019. RTS is expected to clock over Rs. 80 crore revenue on an annualised basis this fiscal year and the company has an effective roadmap to becoming a 500 Cr. company in the next 3-4 years. The RTS the leadership team has digitised all aspects of Warehousing and Transportation operations, including implementing TMS (Transport Management System), WMS (Warehouse Management System) and Control Tower.