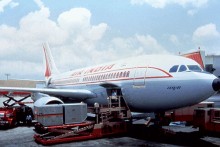 The Ministry of Civil Aviation (MoCA) has decided to set up a Committee on Air Cargo Community System headed by Dr Renu S Parmar, Senior Advisor, Ministry of Civil Aviation, to develop a uniform and integrated web-based Community Partner Interface System for air cargo in India. The committee comprises the following members:

S. No.
Name of the organisation
Committee members
1
MoC&I
Anil Kumar Sinha, Deputy Director General-NIC (e-trade, Department of Commerce)
RK Arora, Addl. GM (System), e-trade
2
AAI
Ashwini Sharma, Jt. GM (Cargo)
Anirudh Sharma, Jt. GM (IT)
3
Customs
BB Mohapatra, Additional Director General
Bashistha Prasad, Additional Director
4
DIAL/HIAL
Sanjiv Edward, Head-Cargo
MD Kala, GM (IT)
5
MIAL
Manoj Singh, Vice President & Head Cargo
Mayur T, Manager (Cargo)
6
BIAL
Pratik Mehta, AGM-Airline Marketing Cargo Services
Vinay Varma, Deputy Manager – Cargo Business Development
7
CIAL
Pavitthran VP, Senior Manager – Cargo
8
ACAAI
Sunil Arora, Secretary General
Anil Vazirani, Member, Managing Committee
CK Govil, Member, Managing Committee
9
BAR (India)
Tarun Minocha, BA
Y Taneja, FX
10
FFFAI
Vipin Vohra, Convener – Air Freight Council
Mahesh Trikha, Ex. Committee Member
11
ACFI
KS Kunwar, Director General
12
EICI
Vijay Kumar, COO
Vimal Rawat (Fedex)
13
Airport Operators
Venugopal Bangera, CEO, CSC
Venkata Reddy, CEO, Menzies Bobba
Ramesh Mamidal, Celebi
14
Non-Scheduled Operators
Anil Bal, Fly Jac
Ravi Nayar, Sun Aviation
15
Bonded Trucking Agencies
BM Dileepa, Shreeji Transport
Tushar, Oscar Freight
The terms or references of the committee are:
•To examine the desirability and feasibility of the ACS. A SWOT analysis would be undertaken based on reports of above teams.
•To deliberate on the 'ownership' of the ACS and management thereof.
•To estimate the fund required as far as possible.
BK Mehrotra, GM (Cargo), AAI would be the Convener of the committee who would be assisted by Rajesh Gokhe, Jt. GM (Airport Systems) as Co-Convener of the committee. The report of the committee will be submitted by August 31, 2016.