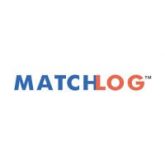 MatchLog, a digital first container logistics optimisation platform, has raised USD 3 million in its pre-series A round through Blue Ashva Capital, a leading Singapore and India-based VC, Rainmatter Climate, and Capital-A, a Bangalore based early-stage investor. The capital raised will be deployed to develop the tech platform further for AI and machine learning based pairing of cargo across India, grow the multi-modal share in addition to road transport and expand its footprint to more ports in India and around the world.
MatchLog is the first company in India that offers at scale the ability to turnaround a container from an import to export cycle, thereby eliminating unnecessary empty runs to and from the container yards. MatchLog's work results in significant fuel savings and directly contribute to the decarbonisation goals of the shipping industry. In 2021 alone, MatchLog saved 1 m + kgs of carbon emission through its efforts.
MatchLog has also been able to develop strategic inroads with leading custom house agents, freight forwarders and transporters that ensures higher adaptability and acceptance by the trade at large.