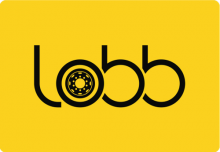 LOBB has announced that it has raised $1.1 million in Pre-Series A funding round led by Byju Pillai, Group Managing Director, Inflow Technologies and angel investor Gopal Kaul. The round also saw participation from 3one4 Capital and other investors, including Srinath Ramakkrushnan (Zetwerk & Ofbusiness), Mohit Mittal (Southern Cargo Carriers), M D Ramaswami (former MD, Dell India) and Vishad Gupta (Fidelity Information Services, India).
The funds raised will be primarily used to scale the business and expand LOBB's network across newer geographies in India. The company is also looking to strengthen its technology to automate tasks, grow its team across functions to increase fulfilment ratios, and acquire more customers—i.e., add more truckers and transporters onto the platform. Currently, LOBB is operational in 12 cities across India, such as Bengaluru, Chennai, Mumbai, and Pune, working with 500+ logistics companies. It plans to expand to another 20 cities to have a pan-India reach within the next 8 months.
Founded in 2015 by techno-domain experts Jayaram Raju and Venu Kondur, LOBB was started with a mission to digitally disrupt the $100 billion Indian logistics sector. The company's end-to-end digital freight brokerage platform connects transporters with truckers in a seamless way to ensure a national-level supply-demand match, considering the complex nuances of the trade. Through its proprietary Truck Discovery Model, which creates a unique network of fleets and routes, LOBB also aims to empower the 10 million Indian long-haul truck owners who struggle to find the right loads on time. Through its deep intelligence engine, LOBB aims to increase truck utilisation for truckers by reducing halting through digital payments, thereby increasing truckers' revenue by 30%.
On the occasion, Venu Kondur, CEO & Co-Founder, LOBB, said, "From our past experience with the road transport logistics, we realised that the time was ripe for innovation and disruption of the space using technology. Through LOBB's tech platform, we have been able to work with 2,000+ truckers and 500+ logistics companies across the country to simplify and make transportation more efficient. Within a span of 8 months, we witnessed 300% revenue growth and marked 500% growth in the number of truckers on our platform, which is a testament to the massive challenge LOBB is able to solve. The funds raised will help us achieve the next-level of growth and empower many more truckers and logistics companies."
Speaking on the investment, Byju Pillai, Group Managing Director, Inflow Technologies, said, "We truly believe in the LOBB Digital platform and the business model. Our investment will help the company scale its business and that will help India address the inefficiencies in the transportation industry with a focus on data and better working capital management."
"LOBB has been consistently scaling the digital brokerage model since we first invested in them. We're excited to see Venu and team execute growth in this space and strongly believe that this capital will allow them to transform into a dominant player in this space and establish their position in the market," added Anurag Ramadasan, Partner, 3one4 Capital.
An analysis by McKinsey & Company notes that the logistics sector in India is in dire need of technological change in the post-pandemic world. With the pandemic giving rise to a shortage of drivers, raised truck-rental costs, the need for identifying sub-optimal routes has become more important than ever — a gap that LOBB is filling. As part of its next stage of growth, LOBB aims to improve utilisation of trucks from current 13-15 days a month to optimal 21-25 days.