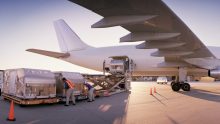 Finally, International Air Transport Association (IATA) has delivered some positive news for the global airfreight industry with new data that shows year-on-year air cargo demand grew for the first time in 19 months, but it said the trajectory of global trade is a concern.
As part of its air cargo market analysis for August, the industry body noted that demand, measured in global cargo tonne-kilometers (CTKs) increased by 1.5% year on year (YoY) in August, the first annual growth since February 2022. However, industry CTKs remained 1.3% lower than their pre-pandemic level in 2019. Meanwhile, air cargo capacity, measured in available cargo tonne-kilometers (ACTKs), was up 12.2% year on year and 3.9% higher than 2019 levels.
"This was largely related to belly capacity which rose 30% year-on-year as airlines ramped-up operations to meet peak-northern summer travel season demand," said IATA.
Economic challenges, specifically the "sustained annual contraction of trade" remain a concern for the industry, pointed out IATA.
The industry body added that inflation in the US continued to increase for the second month in a row, after 13 months of decline. And Although China's CPI growth reverted to positive from the July level, the country recorded negative PPI in August for the 16th consecutive month.