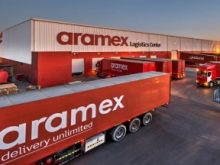 In its transition to a new operating model, Aramex has announced its plans of splitting its business in two: Aramex Express will cater to e-commerce and B2C; while Aramex Logistics will become the freight forwarding B2B arm. The company believes that this reshuffle will "enhance customer service levels and operating efficiencies, while capturing greater global market share".
Aramex Express, which includes international and domestic delivery, will serve the B2C customer base, including Shop & Ship, e-commerce, FMCG, SMEs and other customers needing "innovative last-mile solutions". The company has been a strong player in e-commerce deliveries across the Middle East, with a marked presence in Saudi Arabia and the UAE.
Aramex Logistics, which includes air freight, sea freight, land freight and warehousing and distribution, will serve the B2B customer base across multiple industries including oil & gas, healthcare & pharmaceutical, aerospace and retail & fashion.