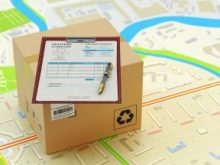 RedSeer and Shadowfax have launched the 'Delivery Delight Index' to help brands and platforms assess their relative positioning in terms of delivery experience provided to the end customer and take measures to continually improve their delivery experience score which in turn will help them to drive customer satisfaction and improve their revenue per customers. Commenting on the launch of Delivery Delight Index, Abhishek Bansal, CEO, and Founder, Shadowfax says, "I have said this in the past and continue to foresee that five years down the line, e-commerce will evolve into maximum two-day deliveries. While discounts on products are no longer a key driver for consumers to shop online, speed of delivery, safety and hygiene have become imperative in the past few months. Third-party logistics will emerge as an important driver for bringing consumer delight to the brands offering safer, faster deliveries.
We have come together with RedSeer to bring the Delight Delivery Index for brands. The index will enable a deeper understanding of customer behavior and preferences and help the brands better serve their customers. The Index outlines interesting facts about the change in consumer behavior. Delivery Delight Index will also help brands and platforms understand satisfaction levels of their end customers across key parameters like Speed of Delivery and Delivery Experience.
Some of the traditional/retail and digitally native brands who have partnered with 3PL companies are leading in better delivery experiences. This reveals that the industry needs an agile supply chain management and warehousing solutions of 3PL players to improve on their delivery experience score leading to better revenue per customer."
'Delivery Delight Index' has been developed after ~9,000 consumer surveys covering 34 players across four types of platforms i.e., E-tailing Marketplaces, Hyperlocal Marketplaces, Digitally Native Brands and Traditional Brands/Retailers.