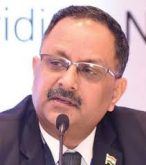 Calling digitisation an enabler and not a revenue generator, Keku Bomi Gazder, CEO, AAICLAS, says, at CargoTalk's third digital conclave, "It is a value add to our industry which is long due. We are the land of producing digitisation and yet we are not 100 per cent digitised. It seems to be a bit of a challenge to understand why we are not moving into a 100 per cent at least into an e-airway bill mode."
He continues, "We need to think even beyond paperless or digitisation and that is to do with being contactless; which means less interaction in the physical world."
Gazder believes that the pandemic seems is an opportunistic moment for us to look at digitisation seriously.