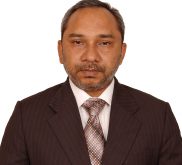 The Cochin Customs Brokers' Association (CCBA) sent a letter to the Chief Minister of Kerala to request for guidelines to undertake export/import clearance under lockdown period at Cochin Port. Like other parts of the country most of the factories are closed down and inter-state transportation is also blocked due to nationwide lockdown. In this letter, Alan Jose, President, CCBA and Vice Chairman, Federation of Freight Forwarders' Associations in India (FFFAI), sought clarifications from the CM on the following:
• Can Custom Brokers (CBs) staff travel around freely as most of them are commuting from nearby districts, because local police are restricting movement due to lockdown? They would possess ID Cards of ports, customs or ICTT (DP World) and an authorisation letter from CBs.
• Other employees, drivers, etc. of CBs have to visit or contact various offices; customs, port, CFSs, ICTT, PQ, FSSAI, etc. for collecting various documents or certificates. Will relaxation in travelling be given to them by local authorities? What document should they produce for free movement in and around the state?
• If the employees are travelling, they are more susceptible to the Corona infection as they are coming into contact with many people. Whether all the above-mentioned government and private offices, CFSs, ports terminal, etc. will be taking ample precautionary measures to protect the personnel entering their premises.
According to Jose, "In Kochi CFSs, Empty Container Yards, DP World Terminal, Customs Documentation Center etc. are within a 1 km radius which could potentially become a hotspot for COVID-19 if it enters this circuit." He also highlights that CBs staff would be travelling and interacting with various people in the whole logistics chain, and under the current circumstances, poses a major threat to their health and also to other people who have transactions with them. As a part of precautionary measure, Cochin Port also issued a Circular, restricting the movement in Willingdon Island and CBs staff require special permission letter from their employer along with respective ID cards to enter into the Island offices during the lockdown period.
He points out, "The notifications issued by the Central and State Governments later are contradictory to one another and the Ministry of Shipping has notified to continue normal operations of ports and customs and then clearance activities of the cargo; general as well as essential."
He also maintained that based on the Prime Minister's announcement to lockdown all activities, except essential services to control this pandemic, custom brokers have also closed all offices and decided to undertake clearance activities only of essential commodities viz. pharmaceuticals, medical equipment, personal protective equipment and food items required to be distributed in the state. Cochin Port Trust also moved to the need of the hour by issuing suitable trade notices on March 17th, 21st and 23rd to avoid community outbreak of the pandemic in the Port Trust area in Willingdon Island."
Jose further informs that a clear understanding of 'essential goods' and 'non-essential goods' meant by the Central Government in issuing the circular was given by N. Sivasailam, Special Secretary – Logistics, Department of Commerce, Government of India during the Zoom Conference organised by the PHD Chamber of Commerce. According to him, permission was granted for movement of non-essential goods is only to support the manufacture and packaging of essential goods which he explained with a classic example of milk and plastic granules.
"We wish to point out that for undertaking the export/import clearance work, it is imperative that the associated government offices and private companies also function in order to complete the processing of the EXIM documentation, drawing and testing of sample and issue of test results, certificates etc. We ourselves and our staff would have to personally visit all or most of these places to get our work done," he underscored.