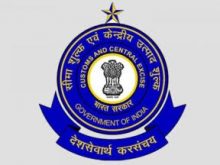 Under the Turant Customs programme, the Central Board of Excise and Customs (CBIC) have announced the roll out of faceless assessment at an all India level in all ports of import and for all imported goods by October 31. The pilot programme of Faceless Assessment was launched in Chennai on August 14 and was subsequently expanded to Ahmedabad, Bengaluru, Delhi, Mundra and Visakhapatnam for goods primarily falling under Chapters 39, 84, 86 to 92, 72 to 83 and 50 to 71 of the Customs Tariff Act, 1975.
The key elements of the Turant Customs programme are faceless, contactless and paperless customs clearance processes. This includes faceless or anonymised assessment, self-registration of goods by importers, automated clearances of bills of entry, digitisation of Customs documents. The phased launch of the Turant Customs programme in select ports of import was aimed at testing in a real-life environment, the IT capabilities as well as the responsiveness of the trade and Customs officers to the various initiatives.
"The results have been reviewed and these have confirmed that the stated objectives are being met. The stage is now set for extending the Turant Customs programme across all Customs ports pan India and thereby ushering in a more modern, efficient, and professional Customs administration with resultant benefits for trade and industry", CBIC noted.