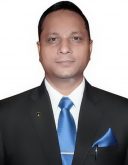 Piyush Kumar Singh, CEO, Indus B2B Solutions, says, "While the logistics industry would not get many direct benefits from the Union Budget 2018-19, the sector is likely to benefit from upcoming major transportation projects. The transportation projects would benefit transportation and logistics companies by reducing costs, increasing transit speeds and lowering turnaround times. The industry stands to benefit from the upcoming infrastructure projects like Sagarmala, Bharatmala as well as the various Dedicated Freight
Firstly, the Government transportation projects like Bharatmala and Sagrmala are likely to benefit all logistics players. However, it is unlikely that the industry would receive a direct benefit from the Union Budget 2018 in the form of subsidies or tax reductions.
Secondly, certain sub-sectors such as cold chain and Container Freight Station (CFS) providers are likely to get specially favoured by the Union Budget. CFS providers could benefit by creation of Special Economic Zones (under Sagarmala) as well as subsidies for setting up of logistics hubs (under Dedicated Freight Corridor schemes).