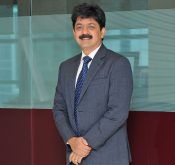 Avvashya CCI Logistics (ACCI), a subsidiary company of Allcargo Logistics is likely to invest almost Rs.60 crore in the next two years to build an auto engineering part warehouse in Guwahati. The warehouse will be partially HD (heavy duty) racked warehouse, auto specific with shelving and block storage for odd dimensional cargo. The warehouse, located at DPS road, Gorchuk on NH 27 Amingaon, Guwahati, on the highway from Kolkata towards Assam, has an advantage of being a gateway to the whole of Northeast. Spread across three lakh sq ft, the warehouse will provide end-to-end management for aftermarket spare parts to service the Northeast sector, which includes last mile delivery.
Explaining the rationale behind the move, Adarsh Hegde, Joint Managing Director, Allcargo Logistics, said, "The Northeast region in India has huge potential and is emerging as one of the strategic geographical markets. Our foray into the Northeast completes our pan India presence and enhances our journey to provide the best of facilities in logistics across the country."
In the first phase, the facility will be spread across one lakh sq. feet and provide employment to around 100 employees. In the second phase, the company plans to expand to three lakh sq. ft and employ more than 250 employees. A large part of the investment will be used towards automation in the state-of-the-art facility designed to meet global standards.
"The new facility launch is part of our business expansion strategy, thereby strengthening our leadership position and meeting our Prime Ministers mission to generate higher employment in this region," Hedge added.