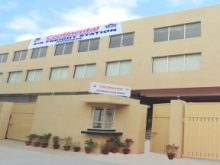 CBIC has recently issued revised policy and guidelines for setting up of new Container Freight Stations (CFSs), Inland Container Depots (ICDs) and Air Freight Stations (AFSs). Sharing his views on the policy, Vipin Vohra, Chairman, Continental Carriers, says, "The idea behind the revised guidelines for setting up of ICDs, CFSs and AFSs must be for all the good reasons, but, has no relevance as AFSs are still non-operational despite the fact that the policy was announced way back in 2014. The purpose of AFS was to increase air cargo volumes by decongesting the air cargo terminals at the international gateway airports, thereby reducing air logistics costs for companies engaged in foreign trade."
"Today, when everyone is gearing up for COVID vaccine delivery management, we are still not sure about the future of AFS and facing unnecessary hurdles and roadblocks in making it operational, interestingly, in other countries the concept of off-airport cargo handling is successfully in practice for decades. AFS is an innovative solution that would decongest air terminals and help in cargo management and will certainly give easy space for vaccine logistics management. Air freight stations, close to manufacturing industry, are need of the hour and an essential step towards Hon'ble Prime Minister's ambitious Make in India' scheme.
To make these new guidelines effective it is important to resolve pending issues related to Air Freight Station Policy. Continental Carriers, which has invested heavily on AFS since 2016, is still waiting for the clearance on fixation of TSP charges by AERA and compliance from Airport Terminal Operator for built-up cargo and loose cargo. The prime objective of concerning authorities should be to resolve issues pertaining to implementation of AFS policy and then bring further guidelines related to it," he continues.