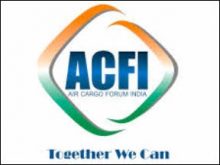 Serving the air cargo logistics industry, its members from the entire segments of air cargo logistics industry and the nation, Air Cargo Forum India (ACFI) has completed its eight constructive and successful years. With the objective of developing the air cargo logistics and supply chain industry and for bringing improvements in the movement and processing of EXIM trade with the help of the government regulatory agencies, ACFI was formed in the year 2012.
After completion of two successful years (2018-19 to 2019-20) term of previous ACFI Governing Board, ACFI in its 8th Annual General Meeting (AGM) followed by its 63rd Board meeting held on July 17, 2020 has announced the new ACFI Governing Board members for the next two years i.e. 2020-21 to 2021-22 taken over charge under the leadership of Cyrus Katgara, Partner M/S Jeena & Co. as President of ACFI.
Air Cargo Forum India (ACFI) is the only nationwide association having representation from the entire air cargo logistic supply chain industry i.e. Airport Operators (Government & Private), Freight Forwarders, Airlines, Customs Brokers, Cargo Terminal Operators, Bonded Truck Operators, General Sales Agencies, Express Industry and the Associations of these individual stakeholders. In the international collaboration ACFI is the member of The International Air Cargo Association (TIACA) and an Association Member of PHD Chamber of Commerce & Industry in India.