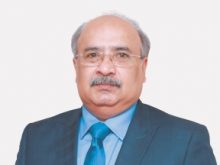 Since the annual financial budget is soon to be delivered by the Finance Minister, Sunil Arora, President, Air Cargo Agents Association of India (ACAAI) shares the expectations from government. He says, "We need to be honest to ourselves and so does our government need to be truly honest towards air cargo industry. For our government, aviation means nothing else other than two A's which are Airlines and Airports. What about agents and allied stakeholders? Industry is suffering and it's unfortunate that pandemic has taken us back by few years.
We do not expect any miracle or direct stimulus from this financial budget . The government and civil aviation Ministry in particular does not considers logistics and cargo as a significant contributor in the economic progress. We have been for years only talking to protect our National Airline, Industry desires and requests to MoCA on various fronts should be heard as priority . Logistics are intergral supporters of EXIM industry. We want government to focus on reduction of logistics cost , freight rates and operational expenses. Industry expects a much better facilitation work environment."
He continues, "A robust fully integrated comprehensive universal IT platform is required across Indian custom ports and gateways upon which our exporters, importers and supply chain managers can rely upon. We want all stakeholders to talk one language and same methodology pan India. All allied agencies are yet not on board since years.
Another concern is the ever increasing cost of logistics which is a big burden. We appreciate market driven competition but not at the overnight increase in freight rates. Direct intervention and control by government is necessary and expected in this budget to slow the extinction of SMSE in the supply chain management sector.
Newer reforms and fair play rules at the policy level is required in spite of adverse scenario. Cargo has stood bold and have done wonders with various initiatives like 'Krishi Udaan' and pharmaceutical import export logistical competence. Our industry expect universal platform for air cargo industry, simplified rules and complete revision of Customs Act, licencing policy to liberalised, all stakeholders. Rationalisation of charges to keep logistics cost in control, airfreight rates to be capped to keep our products in competitive range overseas, infrastructure development cost not to be pushed directly or indirectly to the users, working cost be monitored and subsidised by government support if required, accountability and bench marking of all services be defined in logistics sector, newer projects like AFS export parks and facilitation centres be developed in and around airport CFS and ports and technical training and skill development be monitored regularly. Financial support must be provisioned on this forthcoming budget.
Last but not the least, specific commodity warehousing for specialised handling in logistics sector should be given working support by the government."