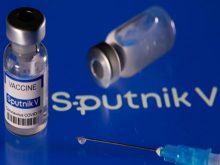 India's leading integrated temperature-controlled logistics service provider, Snowman Logistics has entered into a strategic partnership with Hyderabad based Dr. Reddy's, under which it will provide temperature-controlled end-to-end logistics solutions for the delivery of the two-dose Sputnik COVID-19 vaccine across India. The delivery of the vaccines will be managed by Snowman through its five high-capacity temperature-controlled warehouses in Mumbai, Delhi-NCR,
Kolkata, Chennai, and Bengaluru. Under the said partnership, the company will offer storage, order processing, shipper packing, and secondary transportation from these locations.
The five location that will be leveraged by Snowman is strategically located, which will not only help the 3PL player to take care of the state distribution but the whole of the regional requirements as well.