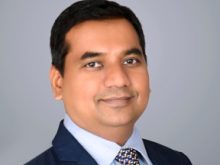 Shankar Shinde, Chairman Elect, Federation of Freight Forwarders Associations in India (FFFAI) has been elected unanimously as Managing Director of the International Federation of Customs Brokers Association (IFCBA). IFCBA enjoys the status of Private Sector Consultative Group (PSCG) representation on World Customs Organisation (WCO).The election of Shinde in IFCBA's crucial position once again underscores the growing importance of FFFAI and India at large in the international Logistics & Customs Brokers business. Having more than 30 years of experience in Logistics and Customs Broking industry Shinde is very well-known for his huge contribution to the entire industry. Apart from FFFAI and IFCBA, he has also been associated with various industry associations including Nashik Customs House Agents Association as President, International Federation of Freight Forwarders Associations (FIATA) as FFFAI nominated representative, Brihanmumbai Customs Brokers Association, Maharashtra Chamber of Commerce & Agriculture, etc. In addition, from FFFAI Shinde is spearheading the International North South Transport Corridor (INSTC) project collaborating with the Government of India.
"The international trade community depends on the work done by Customs Brokers and IFCBA serves Customs Brokers by keeping them at the centre of the international trading system. It is IFCBA's mission to promote the value and use of Customs Brokers worldwide," emphasized Shinde while commenting on the importance of IFCBA.
IFCBA works to bring about improvements in Customs policies and best practices on a global basis. These improvements benefit both Customs and Customs Brokers for achieving transparency in trade facilitation measures, brainstorming towards innovation for recommendation of seamless cross border customs processes and standardization with use of technology in achieving paperless transaction.