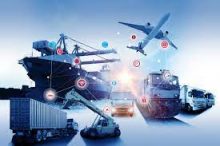 Shadowfax, after successful operations in 50 cities, the company is all set to scale its services to over 1200 cities, allowing more businesses and customers to access their reliable and efficient delivery services. This expansion is a testament to the commitment of Shadowfax and ONDC to advancing digital commerce in India and making logistics accessible to everyone.
ONDC is enabling interoperability and unbundling in the digital commerce space in India, allowing Shadowfax to expand its services to more cities and regions through ONDC's pan-India presence, a strong network of partners, and trusted digital infrastructure.
Shadowfax is committed to providing tech-driven and customer-focused logistics solutions. With a robust delivery network and intercity and intracity capabilities, Shadowfax is a one-stop solution for businesses across categories and sizes.