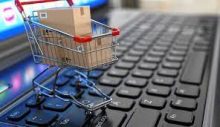 SEKO Logistics has streamlined international cross-border e-commerce for more than 10m parcels worldwide each month. The supply chain specialist, which in January launched e-commerce business unit Seko ECommerce, is using Descartes' solutions for air cargo and e-commerce security filings, speeding the customs clearance processing time.
David Emerson, global VP, e-commerce solutions at SEKO Logistics, said: "Cross-border e-commerce is growing significantly and more customers are looking to us to simplify the complexity of filing security and customs entries as goods travel by air between countries.
"Descartes' high-level filing automation enabled SEKO to further manage the extraordinary volumes we're shipping. As SEKO expands internationally and regulations change, such as Brexit, Descartes has the solutions we need to grow."
Descartes provides connectivity and air messaging services to customs authorities around the world, helping shippers and freight forwarders to comply with security and customs requirements by filing air waybill information electronically for shipment clearance.