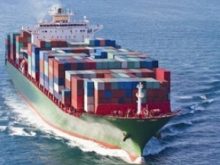 For the second consecutive year, Sanjam Sahi Gupta, Founder, Maritime SheEO, and Birgit M Liodden of The Ocean Opportunity Lab co-organized the world's largest maritime diversity conference on November 25th, 2021. The conference held digitally brought together prominent maritime professionals, government officials, marine lawyers, port captains, pilots, shipowners, business entrepreneurs, seafarers and women professionals in the maritime industry from around the world to celebrate change makers, diversity, and long-term solutions. The event drew an astounding 3500 +attendees from 77 different nations.
Speaking at the Maritime SheEO conference, keynote speaker Kitack Lim, IMO Secretary-General, said, "The inclusion of women in the workforce and in leadership roles is fundamental to our global economies resilience".
In his opening speech, Bjornar Selnes Skjaeran, Ministry of Fisheries and Ocean Policy Norway remarked "to ensure that the maritime industry can develop further and be part of the solution to end the climate crisis, we have to be able to recruit the best talents, the best hearts, and the brightest mind".