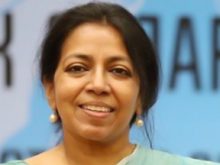 Calling logistics a sector that has a lot of prominence in terms of delivery of services especially during the times of pandemic, Vandana Aggarwal, Sr. Economic Adviser, Ministry of Civil Aviation, Government of India, says, " Indian logistics has matured to the extent during Covid times that we have seen logistics meet the extraordinary circumstances which were met globally. In this new normal, logistics needs to have automation, safety, fast delivery, ensure performance in the supply chain, and leveraging multimodal transportation.
We must harmonize the law in a measured way and meet the financial requirements. We need to focus on building a robust infrastructure for meeting future demands."
She emphasised that we need to work on integrating the individual supply chains and there must be advanced preparedness of issues.
Aggarwal expresses these viws at PHD Virtual Logistics Conclave 2020 .