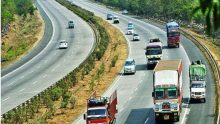 Marking its entry in the State of Telangana, IRB Infrastructure Developers Ltd. (IRB) has been awarded 158 Kms (1,264 Lane Kms) Hyderabad Outer Ring Road (ORR) highway development project under Toll-Operate-Transfer (TOT) model with revenue linked Concession Period of 30 Years for upfront consideration of Rs. 7,380 Crores. Virendra D. Mhaiskar, Chairman & Managing Director, IRB Infrastructure Developers Ltd., said, "Proud to add this prestigious project to our portfolio, taking our asset base to over Rs.70,000 Crores and share in TOT space to 37%, the largest by any private player in India." He added, "We express our sincere gratitude towards all authorities and stakeholders. We endeavor to execute this project through our Pvt InvIT platform." The Hyderabad Metropolitan Development Authority (HMDA) had invited global competitive bids for the project; in which the Company had participated and emerged as the selected bidder. After signing the concession agreement, the project SPV will be making the payment of Rs. 7,380 Crores within a span of 120 days.
About Hyderabad Outer Ring Road (ORR) Project:
The Hyderabad Outer Ring Road (ORR) is a 158 Kilometers, 8 lanes ring road expressway encircling Hyderabad, Capital City of Telangana State. Opened up in December 2012, the large part of around 124 Kms of ORR covers urban nodes like Hi-Tech City, Nanakramguda Financial District, International Airport, IKP Knowledge Park, Hardware Park, Telangana State Police Academy, Singapore Financial District and Game Village. The ORR has well established connectivity with other important National Highways and State Highways.