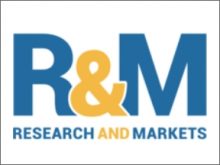 According to the Research & Market's report on warehousing market in India 2021, "The warehousing market in India was valued at Rs 1,050 billion in 2020. It is expected to expand at a compound annual growth rate (CAGR) of ~14.86% between 2021 and 2025, to reach a value of Rs 2,028.86 billion by 2025. The usage of the warehousing system in India has gained significant prominence over the past few years. In India, the warehousing and cold storage space occupation increased by ~77% from 2019 to 2020.
At present, warehousing in India is mostly concentrated in tier-I cities, such as Bengaluru, Chennai, Kolkata, Mumbai, Delhi-NCR, Ahmedabad, Pune, and Hyderabad. However, with the rising demand for e-commerce activities and doorstep delivery services in the tier-II and tier-III cities, the warehousing sector in India is expected to grow potentially in the coming years."
The growth in the India warehousing market is triggered by the robust expansion in the country's pharmaceutical, e-commerce, and manufacturing sectors. The rapid growth in the market can also be attributed to the government's policy support and increasing institutional investments. Other factors, including technological advancements, such as warehousing automation and robotic mechanization are expected to revolutionize the market.
However, the unavailability of feasible lands, high land acquisition prices and the lack of an adequate warehouse infrastructure in the country are factors hindering the growth of the market.
Some of the major players operating in the market include Snowman Logistics, Gati, DHL Express, and Mahindra Logistics.