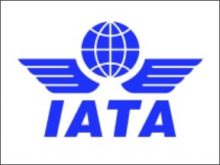 The International Air Transport Association (IATA) adds a new 'quote and book' function to IATA Net rates and IAG Cargo, the cargo division of International Airlines Group (IAG), becomes the first carrier to integrate the feature. This will enable airlines to offer freight forwarders dynamic pricing for booking their shipments.
"The pandemic has accelerated the appetite for digitalization across the air cargo industry. IATA Net Rates new 'quote and book' function simplifies and accelerates the rate distribution and booking process between airlines and freight forwarders, saving valuable time by eliminating manual, labour-intensive processes. We are pleased to expand our Net Rates partnership with IAG Cargo to support their efficient cargo rates distribution and booking capabilities, across the different airlines of the group," said Frederic Leger, Interim Senior Vice President for Commercial Products and Services, IATA, & President, CNS.
The Net Rates platform can be accessed through Net Rates online or integrated with customer systems, accelerating the distribution of rates to market while simplifying and reducing the cost of rate handling procedures.