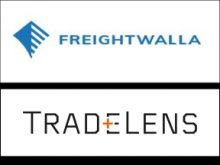 Freightwalla has announced partnership with TradeLens; a blockchain enabled digital supply chain solution jointly developed by Maersk and IBM, to provide unparalleled visibility and connectivity for shipper's international shipments. Improving transparency, traceability, and rapid response mechanism has been a significant concern for the shipping and logistics industry. With robust end-to-end connectivity of all stakeholders with the blockchain technology, the partnership will strengthen the overall supply chain transparency. The association will further fast-track the digitization revolution in the industry. Speaking on the occasion, Punit Java, Co-Founder & CTO, Freightwalla, says, "As a digital freight forwarder, our mission is to improve transparency and reduce costs for our partners and customers. Freightwalla getting on board the TradeLens platform will enable seamless connectivity between all stakeholders in the logistics ecosystem, including transporters, shipping lines, ports, and financial institutions. It will enable shippers to get full visibility into their shipments and reduce the overall cost of logistics."
The company has developed its own digital freight forwarding app for the EXIM fraternity and plans to link it with TradeLens, providing its customers unparalleled transparency and visibility while shipping internationally. Java, who also heads the development of Freightwalla's digital freight forwarding platform, believes that TradeLens will help reduce the operational overheads and errors by enabling the automation of significant parts of the operational process.
Bimal Kanal, Head – South Asia, TradeLens, mentions, "TradeLens is an industry-wide neutral platform aiming at digitalising supply chains and the logistics industries. We aim to bring as many stakeholders involved in the logistics sector as possible onto the platform and create an efficient, digital ecosystem that will drive benefits to one and all. Freightwalla's moves towards digital transformation are helping shippers to a great extent, and by joining the TradeLens platform, they are further accelerating this digital journey."
Freightwalla joining TradeLens will help its customers and thus take the Indian maritime industry a step closer towards its long-overdue digital transformation. Not to mention, for a country with trade volumes as high as India, digitalization will help reduce friction and promote transparent global trade.