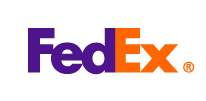 FedEx Express has launched a new B777 freighter service between Europe and Japan as demand from the Asia Pacific market continues to boom.
The four-times-per-week flight will depart from Paris Charles-de-Gaulle (CDG) Airport and fly directly to Kansai International Airport in Osaka. Additionally, one day a week, a flight will operate CDG to Singapore Changi Airport, before travelling on to Guangzhou Baiyun International Airport.
The company said that the additional flights come after it reported a growth in e-commerce parcel volume by more than $1bn year over year out of Asia and Europe.
Karen Reddington, president of FedEx Express Europe, said: "Online retail sales in APAC generated approximately $2.45trn in 2020 and with research suggesting e-commerce sales in APAC are expected to almost double by 2025, it is crucial that European businesses can easily and reliably access the growth potential this region offers.