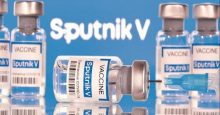 Dr Reddy's Laboratories has entered into a strategic partnership with Hyderabad-based Rockwell Industries, specialising in commercial cold chain appliance manufacturing, to provide vaccine freezers for storing Sputnik V, the Russian-made Coronavirus disease (Covid-19) vaccine, across India.
The deal has been closed to supply at least 750 Covid-19 vaccine freezers to various hospitals and institutions across the country; 500 of these being specifically for Sputnik V. Dr Reddy's earlier tied up with the Russian Direct Investment Fund that markets Sputnik V globally, to distribute first 250 million doses of the vaccine.
On May 14, Dr Reddy's announced a limited pilot soft launch of the Sputnik V vaccine in India, ahead of the commercial launch later in June to test, among other things, cold chain facilities for storage.