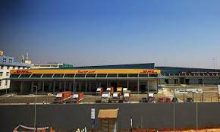 Bangalore International Airport Limited (BIAL), the operator of Kempegowda International Airport, Bengaluru (BLR Airport), is thrilled to announce that Terminal 2 has received the prestigious IGBC Platinum certification by the Indian Green Building Council under the IGBC Green New Building rating system. BLR Airport's steadfast commitment to sustainability is a fundamental principle ingrained in its business philosophy. This unwavering dedication is embodied by the Airport's new Terminal 2 (T2), which continuously strives to implement sustainable processes, showcasing BIAL's strong belief in responsible and environmentally conscious practices.
Hari Marar, MD and CEO of Bangalore International Airport Ltd remarked, "I am pleased to announce that Terminal 2 has achieved the coveted Platinum rating from the Indian Green Building Council (IGBC) under their newly launched IGBC Green New Buildings Rating System. This is a significant milestone for us and a testament to BIAL's unwavering commitment to sustainability. T2 exemplifies our dedication to implementing green concepts and techniques, showcasing our efforts to conserve natural resources, energy, and water."
The design and construction of T2 adhere to several key environmental categories outlined by the IGBC Green New Buildings rating system, including Sustainable Architecture and Design, Site Selection and Planning, Water Conservation, Energy Efficiency, Building Materials and Resources, Indoor Environmental Quality, and Innovation & Development. By incorporating these green concepts and techniques, T2 effectively addresses national priorities such as natural resource conservation, demand-side energy, water efficiency, the adoption of renewable energy sources, and the optimisation of consumer and occupant health and comfort.