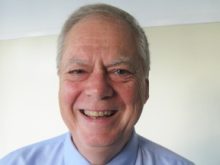 London Heathrow Airport's air cargo community has successfully completed its first trial of IATA's ONE Record technologies, which aim to replace the legacy Cargo-Imp and XML standards. The vision for ONE Record is an end-to-end digital logistics and transport supply chain where data is easily and transparently exchanged in a digital ecosystem of air cargo stakeholders, communities and data platforms. Its objective is to address the main challenges of e-freight and unlock the possibilities of a full digital air cargo industry, creating opportunities for new value-added services and business models.
Working on behalf of CCS-UK, the operator of the UK's air cargo community system, US application development and data management specialist Nexshore built a ONE Record server based in the UK, to control the storage and transmission of the ONE Record data objects which form the core of the new concept. The server was built to the latest ONE Record standards, but was also designed to support earlier versions. In addition, security to the latest IATA specifications was built into the CCS-UK platform.
"We are delighted at how well this initial pilot has gone, but we need additional participants in order to test the system on a larger scale, under everyday working conditions and with higher traffic levels," says Malcolm Fowler, CCS-UK User Group.
"ONE Record may not seem like the most important priority for the industry right now, but in fact there has never been a better time to adopt it. It delivers greater efficiency and potential cost savings, and low implementation costs. In addition, through the total transparency and uniformity it brings to the supply chain, it provides the kind of seamless data flows and visibility which shippers and consignees are demanding, and the traditional airfreight sector must provide, if it is to realise its full potential in the developing e-commerce boom," he adds.